Welcome to the official website of the Purcell Choir, Orfeo Orchestra founded and conducted by György Vashegyi.

Date: December 02. 2023 06:00 PM
Venue: Palace of Arts - 'Béla Bartók' National Concert Hall
PURCELL Choir, St. Stephan Philharmonic Orchestra
Conducting: György VASHEGYI
Tickets

Program:


Date: December 09. 2023 06:00 PM
Venue:
PURCELL Choir, ORFEO Orchestra
Conducting: György VASHEGYI
Tickets

Program:


... - Das neugeborne Kindelein BuxWV 13
Date: December 10. 2023 07:00 PM
Venue: Hírös Agóra Culture Center, Kecskemét
PURCELL Choir, ORFEO Orchestra
Conducting: György VASHEGYI
Tickets

Program:


... - Das neugeborne Kindelein BuxWV 13
Date: December 12. 2023 07:30 PM
Venue: Great Hall of Academy "Ferenc Liszt", Budapest (H)
PURCELL Choir, ORFEO Orchestra
Conducting: György VASHEGYI
Season tickets

Program:


... - Das neugeborne Kindelein BuxWV 13
Date: December 23. 2023 07:30 PM
Venue: Palace of Arts - 'Béla Bartók' National Concert Hall
National Chorus, National Philharmonic Orchestra
Conducting: György VASHEGYI
Tickets

Program:


... - Cantata 'Sehet, welch eine Liebe hat uns der Vater erzeiget' BWV 64

- The Seasons

2023. December
M
T
W
T
F
S
S
1
2
3
4
5
6
7
8
9
10
11
12
13
14
15
16
17
18
19
20
21
22
23
24
25
26
27
28
29
30
31

György VASHEGYI
Conductor, harpsichord (continuo), fortepiano, fortepiano (continuo), organ (continuo)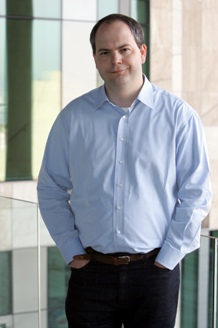 György Vashegyi (Photo by Péter Zádor, 2007)
György Vashegyi
was born in Budapest in 1970 and started his musical studies as an instrumentalist: he played the violin, flauto dolce, the oboe (then the baroque oboe) and the harpsichord. At the age of 16 he gave his first concert as a conductor and at only 18 he became a student of conducting under Ervin Lukács at the Ferenc Liszt Music Academy in Budapest, obtaining his diploma with distinction in 1993. He was a frequent participant in the conducting mastercourses of
John Eliot Gardiner
and
Helmuth Rilling
and, from 1994 to 1997, he was a student in the continuo master-class of John Toll at the Academy of Early Music, Dresden, where he also studied chamber music with Jaap ter Linden and Simon Standage. He played as a continuo-player in leading Hungarian chamber orchestras such as the Ferenc Liszt Chamber Orchestra and Concerto Armonico.
In 1990 he founded the Purcell Choir in Budapest
for a concert performance of Purcell's Dido & Aeneas, and one year later the Orfeo Orchestra (performing on period instruments), with which he performed the complete L'Orfeo by Monteverdi for the first time in Hungary. Since then the two ensembles have become the youngest of Hungary's leading early music groups: their main repertoire ranges from Gesualdo to Haydn and Mozart, but they also perform later compositions.
György Vashegyi graduated in Budapest with a concert performance of Mozart's Zauberflöte (1993). In 1991 he made his operatic début with Gluck's Orfeo (with Derek Lee Ragin in the title role) at the Budapest Chamber Opera, where he later conducted Il Ballo delle Ingrate and Il Combattimento di Tancredi e Clorinda by Monteverdi, and Zauberflöte once more. In 1994/95 he undertook successful tours with Orfeo by Gluck in France, Switzerland and Luxembourg. In his concerts (mostly in Budapest) he has conducted many important works of the 17-18th centuries which had never been performed in Hungary before: Buxtehude's Membra Jesu Nostri, Purcell's The Fairy Queen, Blow's Venus & Adonis, Draghi's From harmony, Charpentier's In Nativitatem, Actéon and Messe pour M. Mauroy, Rameau's Pygmalion and Castor et Pollux, Solomon, Aci,Galetea e Polifemo, Funeral Anthem and Theodora by Handel, A Shakespeare Ode by Linley, Requiem by Kraus, etc. Nevertheless, he emphasises the research and performance of 18th century works by Hungarian composers which are still unknown internationally. (Since 1992 he has been teaching at the Ferenc Liszt Music Academy in Budapest.)
He works primarily with his own ensembles but also gives concerts with other early music groups (Concerto Armonico, Capella Savaria and Musica Aeterna) as well as with modern symphony orchestras (National Philharmonic Orchestra, Hungarian Radio and Television Symphony Orchestra, MATÁV Hungarian Symphony Orchestra, Budapest Concert Orchestra, Sinfonietta Hungarica, Cluj Philharmonic Orchestra, Pécs Symphony Orchestra, Szolnok Philharmonic Orchestra, Miskolc Symphony Orchestra, 'Ernõ Dohnányi' Youth Symphony Orchestra, etc.) and chamber orchestras (Prague Chamber Orchestra, Budapest Strings and Erdõdy Chamber Orchestra) as a guest conductor. He has worked together with internationally renowned artists such as Derek Lee Ragin, David Cordier, Simon Standage, Malcolm Bilson, Sergiu Luca, Miklós Perényi, John Toll and Nigel North. In December 1998 he conducted the Romanian premiere of Mozarts Idomeneo at the State Hungarian Opera of Cluj, and in May 1999 and 2000 in Budapest the concert world premiere of Levente Gyöngyösi's The Stork Caliph. He made his début at the Hungarian State Opera of Budapest (with the Orfeo Orchestra) in August 2000 with Haydn's L'infedeltà delusa; this was the first opera performance with period instruments in the history of the Hungarian State Opera. Since 2001 he has conducted regularly at the State Opera: mainly Mozart operas which were in the repertoire (Entführung, Figaro, Così and La Clemenza di Tito), and in October 2003 he also conducted Verdi's Don Carlos (with Paolo Gavanelli). In 2004 he conducted the Prague Chamber Orchestra in Würzburg (at the - Mozart Fest -) and Kloster Eberbach (in the -Rheingau Festival-).
The Purcell Choir and Orfeo Orchestra have been performing continuously since their foundation in Budapest. The chief conductor and artistic director of both ensembles is György Vashegyi, but they have also given concerts with guest conductors such as Nicholas McGegan and Howard Williams. The choir consists of 20-45 young soloists; the orchestra plays - on period instruments - with 15-45 members, and has undertaken successful tours in Austria (Vienna/Salzburg, -Toujours Mozart- 2004, 2005), Germany (Dresden, "Festspiele" 1993), France (Paris, "Festival d'Art Sacré" 1995, "Festival Périgord-Noir" 2001, etc.), Belgium (Namur, Europalia 1999), Switzerland, Luxembourg, Italy, Israel (Rishon LeZion Spring Festival 2001) and South America. The Hungarian recording company HUNGAROTON has produced several recordings on CD with the Purcell Choir and Orfeo Orchestra, including works by Istvánffy, Kraus, Charpentier, Tunder and Tartini. The two ensembles performed the following compositions on period instruments for the first time in Hungary: Mozart's Requiem (November 1998), Così fan tutte (August 1999 - the first historic stage performance of the opera in Hungary), Brahms's A German Requiem (November 1998) and the St. Matthew Passion by Bach (April 2000). Since the founding of the Haydn Festival by the Hungarian Haydn Society (1998) they have regularly given concerts in the Esterházy Palace at Fertőd, featuring first performances of important compositions (masses and other church music, symphonies and concertos) by Joseph Haydn on period instruments in Hungary. In 2002 they embarked on a 6-year project to perform the first 80 of Haydn's symphonies at Fertőd, employing the unusually small ensemble which Haydn used for these symphonies.
e-mail: vashegyi.gyorgy@orfeo.hu